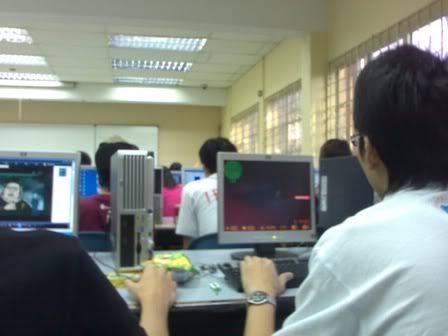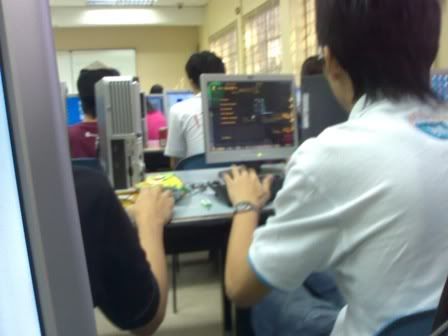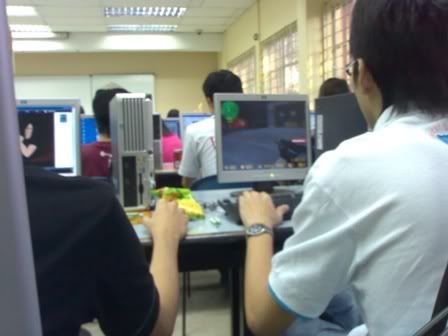 Huh??? i thought computer is a place to study...when is it becoming a gaming place???
LOL XD
Finally...
I saw Henley in my Condo...after first eye impression... i think he is not the Henley from the 8TV superstar
Point one- He is driving a Myvi (He is rich more than enough to buy a Honda)
Point two-His car is with a Perak plat number which start with Axx xxxx(He is originally from East Malaysia).
Point three- He is from a quite rich family and i think his outlook that day is too normal, not like his style.
Point four- He is not as fair as i seen.
(all of the statement maybe wrong...if i found out i am wrong..will tell u guys....lol)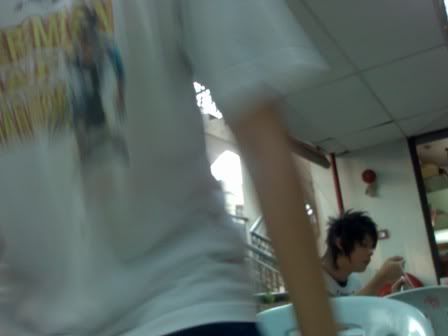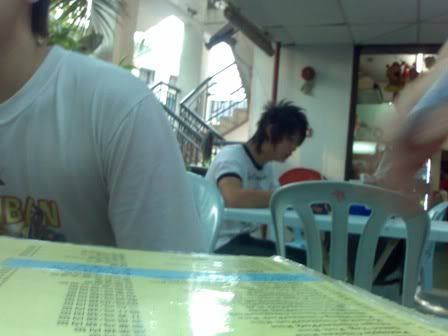 Daily Encounter...
We found out chinese tea ice got fly inside....